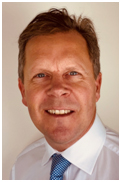 Welcome to the British and Irish Association of Robotic Gynaecologists (BIARGS) website. Membership offers members both membership of BIARGS but also SERGS (The Society of European Robotic Gynaecological Surgery). If you wish to join the Society, an application form is available for download here.
Robotic surgery has been practised in the UK since 2008 and is gradually becoming adopted by more gynaecological surgeons. It is inevitably the future of surgery as it enables the surgeon to perform more precise minimally invasive surgery than traditional open or laparoscopic surgery. The main advantages are 'wrist' articulation of the surgical instruments, which aids dexterity, a 3-D high definition view, reduced tremor and better surgical ergonomics.
As with the dawn of laparoscopic surgery, robotic surgery has had its critics, with the same accusations of it being expensive, slow and dangerous. However, as scientific evidence has shown it has proven benefits to the patient and surgeon.
BIARGS was created in 2010 by Peter Barton-Smith, Professor John Shepherd, Professor Jeremy Wright. Since then, the society has been growing steadily as more hospitals acquire surgical robots. This friendly society aims to bring together surgeons and nurses interested in developing gynaecological robotic surgeons for both benign and malignant conditions. Therefore, it fulfils a separate purpose to either the BSGE (British Society of Gynaecological Endoscopy) or the BGCS (British Society of Gynaecological Cancer Society).
The Society is a recognised specialist society at the Royal College of Obstetricians and Gynaecologists (RCOG). The society has sessions at the RCOG annual professional development conferences. BIARGS Is working with the RCOG to ensure l of robotic gynaecological surgeons to ensure patient safety. The Constitution was rewritten in 2018 so that the Society could gain charitable status, which was granted in 2018..
Until now the da Vinci robots made by Intuitive surgical have dominated the market. Exciting times lie ahead with a number of new robotic platforms entering the market. BIARGS welcomes new innovation and will help disseminate the rapidly evolving robotic technology.